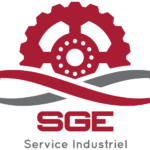 Website SGE Service Industriel
SGE operating industrial service provider, with it's headquarter located in Casablanca, Morocco. SGE provides contracting services to both public and private sectors. Our broad range of services enables us to provide complete and responsive services such as: Engineering & Consulting, Construction, Project Management, Equipment selection/Supply/Installation, Operation & Maintenance, Training The above services are provided in the following fields: Building, Civil Works, Mechanical Installation "Machine & Plant installation, Structural steelwork installation, Piping installation, welding works, insulation works" Electrical Installation "Cabling & termination work, laying of power & control cables, installation of Electrical cabinets, Installation of measurement and control systems, Installation of transformers & generators etc. Industrial activities.
Job Description
You will be advising managers and employees on HSE activities and you will ensure ongoing environmental, health and safety improvement based on the SGE Strategy, as well as ISO 14001 and relevant laws.
A key task here is the sustainable development of the HSE culture.
Essential Functions (may include but are not limited to):
You take responsibility for the new strategic orientation and ongoing development of the HSE division;
They identify potential for improvement and, through continuous improvement, achieve the HSE goals together with the site managers;
You lead interdisciplinary teams to achieve your goals and objectives
You use your expertise for specific risk assessments and the subsequent elimination of potential dangers;
With fire protection and occupational safety, you are up to date with your knowledge and continue to educate yourself;
Taking over the following representative functions: Safety expert and waste manager;
Participation in the implementation of the legal HSE requirements
Designing the HSE management system based on ISO standards, as well as legal and group specifications;
Carrying out or accompanying external and internal HSE audits
Maintenance of HSE Group Reporting;
Sustainable awareness of employees and managers (HSE culture)
Training and information for SGE employees and executives in all aspects of the environment, health and occupational safety;
Advice to executives regarding matters of occupational safety and health;
Monitoring and ongoing improvement of relevant HSE tasks and documents (waste management, evaluation, hazard management, …)
Interface and link to the central HSE group department of SGE.
Essential Qualification
Ideally, you have a completed technical training, mechanical engineering, chemistry, process engineering, electrical engineering or a similar discipline with at least 5 years of professional experience as an HSE manager in an industrial production. You work independently and assume responsibility for the following tasks:
Experience in industry
Experience in dealing with common HSE Management systems (ISO 14001, OHSAS 18001 or ISO 45001)
NEBOSH Certificate or equivalent
Independent, responsible and structured way of working
Proficiency with MS Outlook, MS Excel, and MS Word.
Required Knowledge, Ability, and Skill
Proven ability to resolve complex design problems.
Effective communication skills with a team-orientated attitude.
Ability to work cooperatively and collaboratively with all levels of employees, management, and clients.
Ability to organize work, set priorities, meet critical deadlines, and follow-up on assignments with minimal supervision.
Ability to maintain confidentially and protect privileged client information and documents appropriately.
Requirements Analysis, Design Skills, Presenting Technical Information, Equipment Maintenance, Conceptual Skills, Quality Focus, General Consulting Skills, Control Engineering, Production Planning, Job Knowledge
Knowledge of correct English, French and Arabic languages usage including spelling, grammar, punctuation, and vocabulary.
Licensure
Valid drivers' license and maintenance of satisfactory driving record.
Supervisory Responsibility
Supervisory skills are preferred.
Telecommuting
Due to the collaborative nature of this position and accessibility for in-house client meetings, it is important that this position physically work in the office and on Site.
Physical Requirement
While performing the duties of this job, the employee is regularly required to talk or hear. The employee frequently is required to sit for long periods of time. The employee is occasionally required to stand; walk; use hands to finger, handle or feel; reach with hands and arms; climb or balance; and stoop, kneel, crouch, or crawl. Specific vision abilities required by this job include close vision, color vision, and ability to adjust focus.
Equal Employment Opportunity Employee
SGE. provides equal employment opportunities (EEO) to all employees and applicants for employment without regard to race, color, religion, sex, national origin, age, disability, or genetics. In addition to local law requirements, SGE complies with applicable local laws governing nondiscrimination in employment at every location in which the company has facilities/construction sites. This policy applies to all terms and conditions of employment including recruiting, hiring, placement, promotion, termination, recall, transfer, leaves of absence, compensation, and training.
SGE expressly prohibits any form of workplace harassment based on race, color, religion, gender, sexual orientation, gender identity or expression, national origin, age, genetic information, disability. Improper interference with the ability of SGE's employees to perform their job duties may result in discipline up to and including discharge.
expression, national origin, age, genetic information, disability. Improper interference with the ability of SGE's employees to perform their job duties may result in discipline up to and including discharge.
If you are interested in this position, we look forward to your meaningful online application!