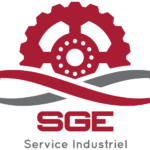 Website SGS Industriel Service
SGE operating industrial service provider, with it's headquarter located in Casablanca, Morocco. SGE provides contracting services to both public and private sectors. Our broad range of services enables us to provide complete and responsive services such as: Engineering & Consulting, Construction, Project Management, Equipment selection/Supply/Installation, Operation & Maintenance, Training The above services are provided in the following fields: Building, Civil Works, Mechanical Installation "Machine & Plant installation, Structural steelwork installation, Piping installation, welding works, insulation works" Electrical Installation "Cabling & termination work, laying of power & control cables, installation of Electrical cabinets, Installation of measurement and control systems, Installation of transformers & generators etc. Industrial activities.
Job Description
The candidate is responsible for ensuring the on-schedule, budget delivery of all program and project within the Business and for strategic aspects of the business processes and organizational maturity required to deliver them.
He will also be responsible for initiating and sponsoring change initiatives within the organization to improve the capability and maturity of the Project Management organization and drive new and improved processes and practices to drive the organization towards industry best practice.
He is responsible for ensuring that common set of practices and templates are in place enabling best in class delivery governance, to ensure the deployment of an effective project life cycle framework.
Essential Functions (may include but are not limited to):
Responsible for and provide leadership to the Project Management Organization within the business,
Assuring the on-schedule, to budget delivery of program and projects through a team of Project Managers;
Assuring high customer satisfaction by ensuring contracted delivery milestones and service delivery metrics are met;
Assuring effective project management practices through process definition, improvement and effective governance;
Ensuring that fundamental business metrics are accurately forecast, planned for, measured and achieved;
Leasing with the heads of business functions to ensure project management function is effectively supported in its role;
Appropriately staffing the project management organization to meet the business need and the management of those staff.
Through the Project Management teams, ensuring the timely and accurate reporting of project performance to the Business through formal monthly presentations;
Driving change to meet the strategic objectives of the business;
Improving and optimizing the execution and maturity of the project management function;
Provide support to the sales & marketing and commercial function by: "supporting the monthly order book review", "Providing resources to staff proposal team's", Preparing in proposal reviews";
Essential Qualification
Experience of managing multi-million dollars projects, domestic and international sales, export controls and logistics;
Ability to communicate at all levels within the organization and with the customer stakeholders;
Ability and demonstrated evidence of managing complex situations within a multi-national customer environment;
Ability to translate business strategy and goals into functional and project objectives;
Experience and subject matter expert in project management processes and governance;
As part of leadership of the team, the candidate must have the ability to challenge current practices and methods and recommend and implement improvements;
A self-starter problem solver with the ability to undertake and facilitate the resolution of complex project issues at the business level;
Delivery and installation of large capital equipment;
Sound knowledge and understanding of commercial and financial realities;
Ability to manage conflicting priorities across different departments and customers;
Candidate will have excellent communication and presentation skills both written and verbal, be pro-active the ability to multi task and priorities workload;
Must have excellent man-management and leadership skills. managed client facing projects with a demonstrable track record of successful project delivery with proven project management ability, including projects with major budgets and complex scope;
Exceptionally well presented, with gravitas, presence and bearing. at ease working with minimal direction. strong personality, adaptive to handle multiple simultaneous unrelated threads;
Credibility in Project / Program management. a strong leader with exceptional oral and written communication skills, commercially aware and able to see the bigger business picture, a broad understanding of the roles of supporting business functions;
Self-motivated, determined and able to work alone and as part of a team, a sponsor of change and comfortable in a dynamic environment, able and willing to coach and mentor staff, focused, proactive, adaptable, approachable and committed;
Flexibility and willingness to travel within the Morocco Kingdom and overseas. an understanding people person with a willingness to genuinely understand complex issues.
Required Knowledge, Ability, and Skill
Proven ability to resolve complex design problems.
Effective communication skills with a team-orientated attitude.
Ability to work cooperatively and collaboratively with all levels of employees, management, and clients.
Ability to organize work, set priorities, meet critical deadlines, and follow-up on assignments with minimal supervision.
Ability to maintain confidentially and protect privileged client information and documents appropriately.
Requirements Analysis, Design Skills, Presenting Technical Information, Equipment Maintenance, Conceptual Skills, Quality Focus, General Consulting Skills, Control Engineering, Production Planning, Job Knowledge;
Technical degree educated preferably Electrical, electronic or Mechanical engineering, ideally with a post graduate business qualification.
Considerable project and program management office experience is essential…
lean Six Sigma awareness or a formal qualification is desirable;
Knowledge or experience in Energy, Oil and Gas projects.
BS degree in Business, Engineering or operation or equivalent practical experience.
MBA, Master's or other advanced degree.
Excellent written and verbal communication skills.
Knowledge of correct English, French and Arabic languages usage including spelling, grammar, punctuation, and vocabulary.
Licensure
Valid drivers' license and maintenance of satisfactory driving record.
Supervisory Responsibility
Supervisory skills are preferred.
Telecommuting
Due to the collaborative nature of this position and accessibility for in-house client meetings, it is important that this position physically work in the office and on Site.
Physical Requirement
While performing the duties of this job, the employee is regularly required to talk or hear. The employee frequently is required to sit for long periods of time. The employee is occasionally required to stand; walk; use hands to finger, handle or feel; reach with hands and arms; climb or balance; and stoop, kneel, crouch, or crawl. Specific vision abilities required by this job include close vision, color vision, and ability to adjust focus.
Equal Employment Opportunity Employee
SGE. provides equal employment opportunities (EEO) to all employees and applicants for employment without regard to race, color, religion, sex, national origin, age, disability, or genetics. In addition to local law requirements, SGE complies with applicable local laws governing nondiscrimination in employment at every location in which the company has facilities/construction sites. This policy applies to all terms and conditions of employment including recruiting, hiring, placement, promotion, termination, recall, transfer, leaves of absence, compensation, and training.
SGE expressly prohibits any form of workplace harassment based on race, color, religion, gender, sexual orientation, gender identity or expression, national origin, age, genetic information, disability. Improper interference with the ability of SGE's employees to perform their job duties may result in discipline up to and including discharge.
expression, national origin, age, genetic information, disability. Improper interference with the ability of SGE's employees to perform their job duties may result in discipline up to and including discharge.
If you are interested in this position, we look forward to your meaningful online application!